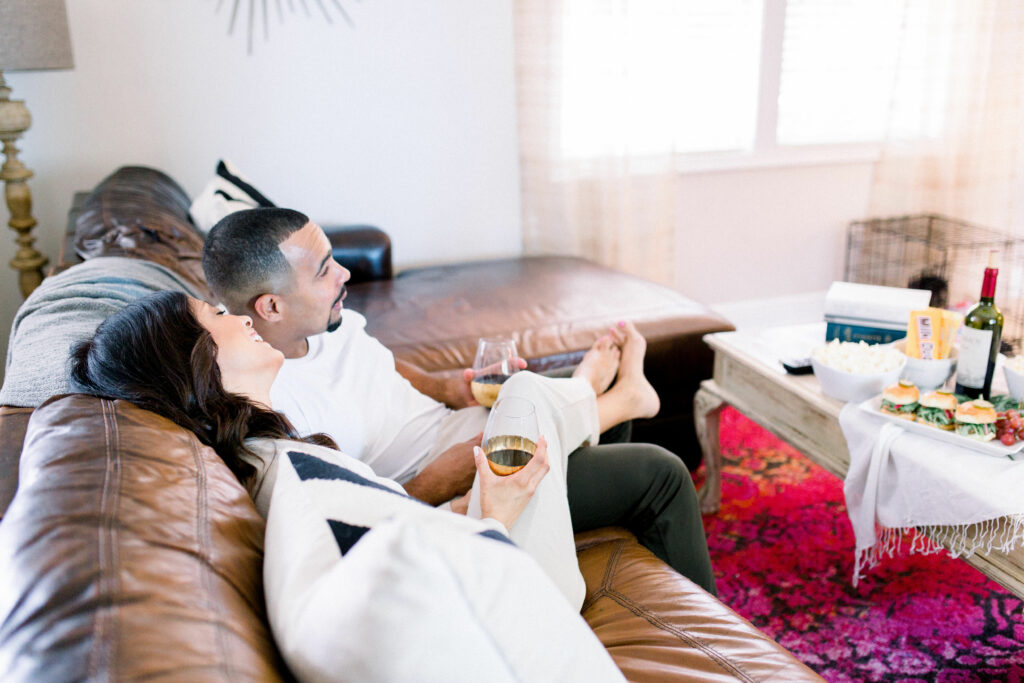 I'm not sure how many of you feel the way I do, but by the end of most days, I am worn out. With work, then homework and all the afternoon activities. And let's be real, most days I work late, so I'm not even running around with the extracurricular activities for the kids. My husband does! So when Friday rolls around, and I'm asked to go out and grab a drink and listen to some music….it is not always the easiest task.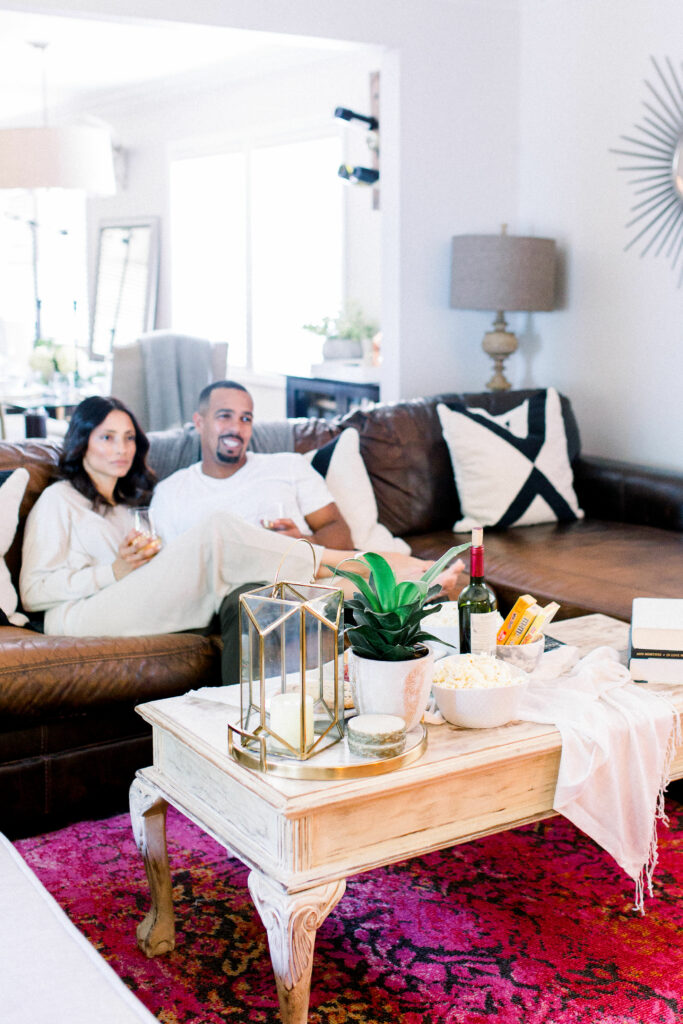 I must say that when it comes to dating your spouse, Sean and I do pretty well in that department. We love a good meal and exploring different restaurants in our city. But time doesn't always work out like that for us. Real-life kicks in and we're usually just relaxing at home. So why not make the best of that time? Here's just a couple of ways to kick up a day or evening at home on the sofa!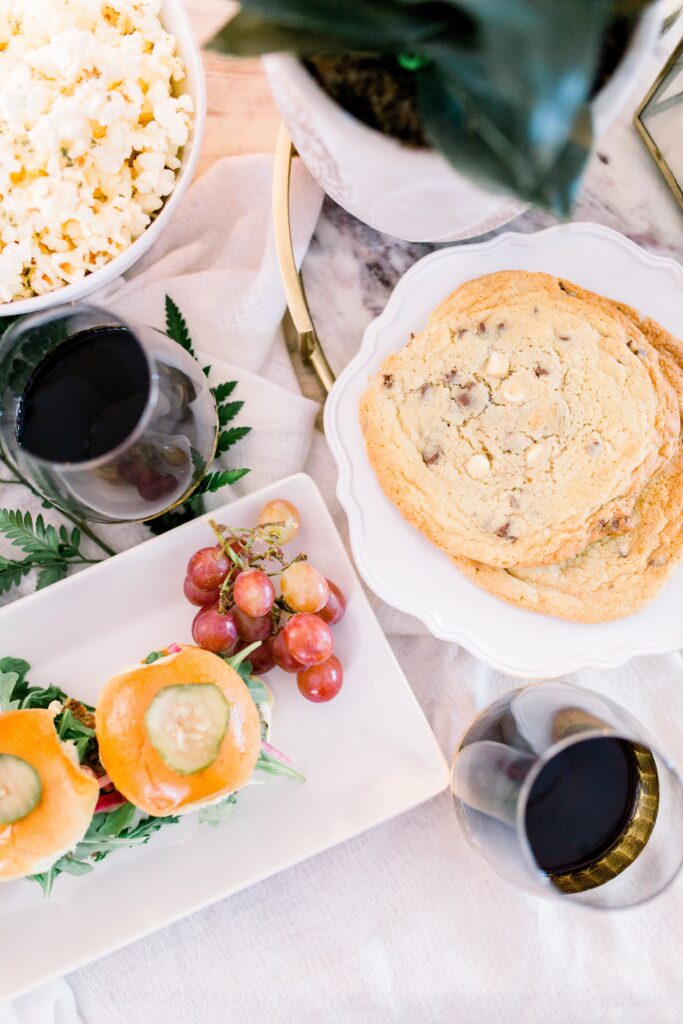 The ambiance is everything.  So for me, most times, that means no overhead lighting at all.  Lamps and candlelight will relax a mood quicker than any drink. A classic movie is usually a good idea, or maybe sports is your thing.  My husband would prefer sports but honestly that's the fastest way for me to start scrolling and go down the Instagram rabbit hole.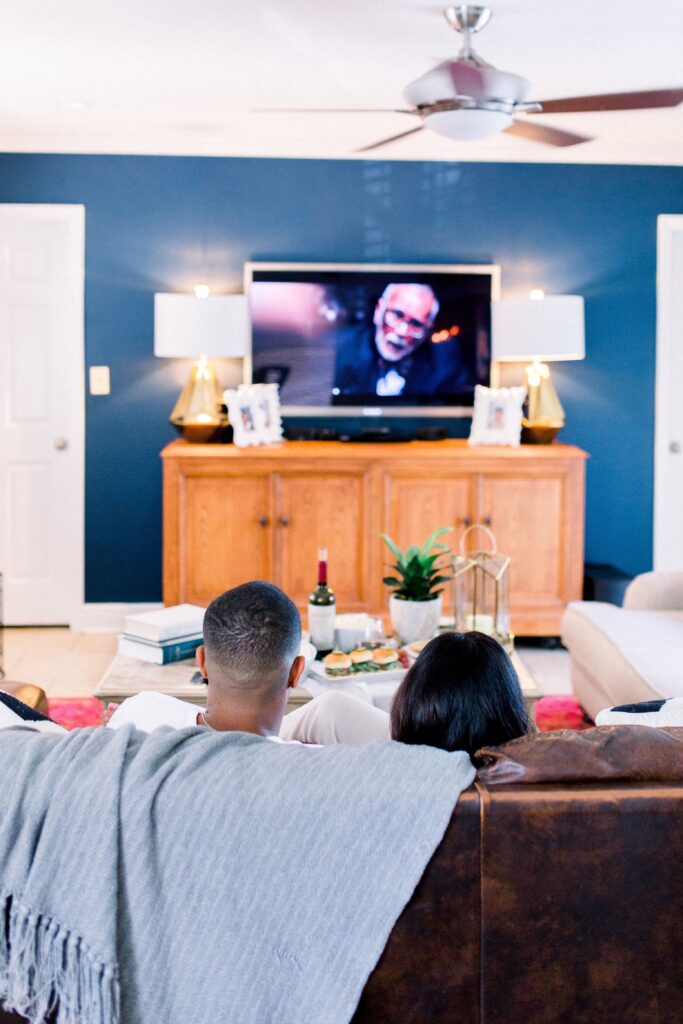 Make it pretty. Bring out the fancy wine or cocktail glasses and maybe open a bottle of wine or shake up something new and fresh. Light a candle or two. Here is where all my lengthy Homegoods trips come in handy. I'm always picking up some type of wine glass, or serving platter that I use often, not just when entertaining large amounts of people. Plus it's a nice change from the paper plates we use most weeknights.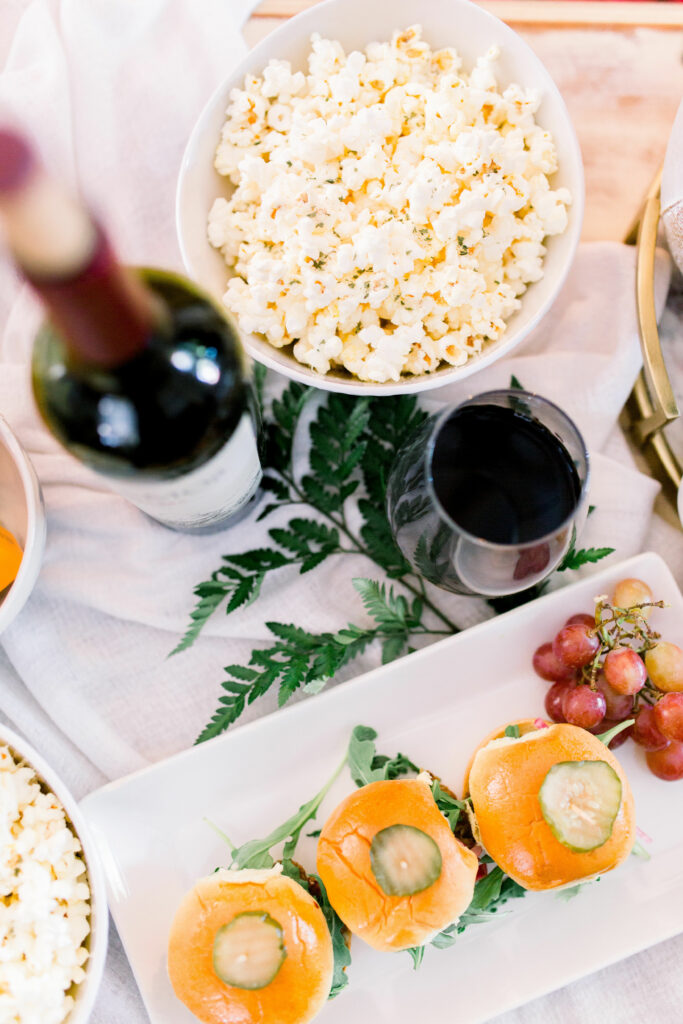 Food, food, food. Cook a favorite of yours or order out and serve it up. Just as if you'd paid for someone to do it for you. Here I've picked easy turkey sliders and theater snacks. This is supposed to be stress-free, so do what works for you, chances are we'll probably fall asleep anyway.