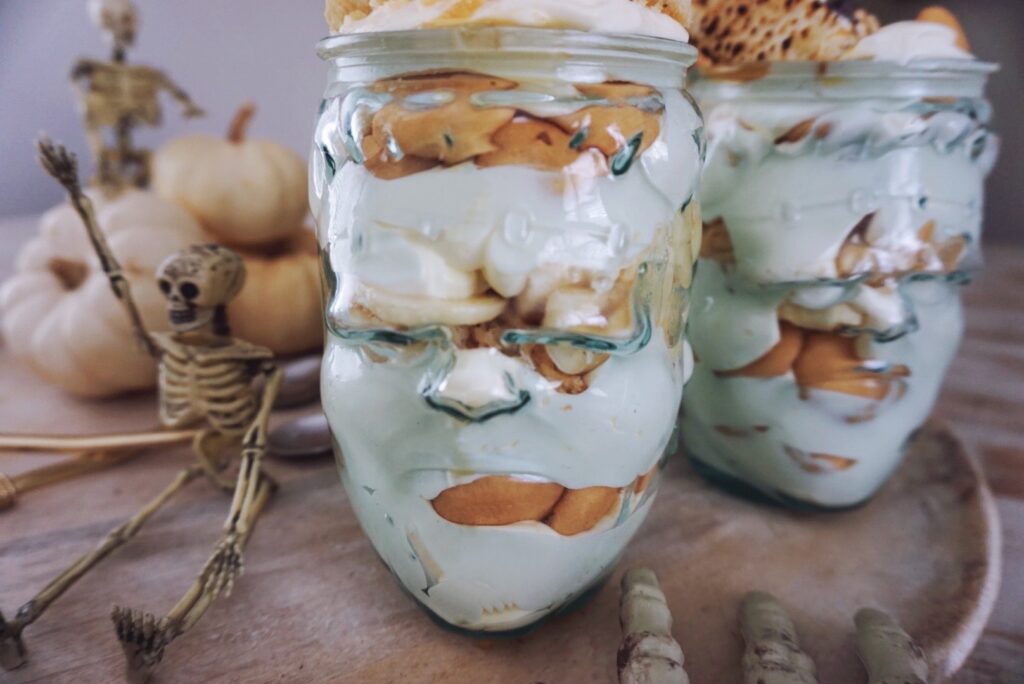 Yeah, I know; there is nothing scary about banana pudding. However, I found these Frankenstein drinking glasses at Homegoods, and my family loves this sweet dessert. So, Boo-dding it is!
Ingredients:
1 box instant vanilla pudding mix
3 cups cold milk
1 large container whipped cream
1/2 can sweetened condensed milk
4 bananas sliced and tossed with fresh lemon juice
1 package vanilla wafers
1 package Keebler Sandies cookies
Roasted marshmallows optional
Caramel for drizzling
Directions:
Prepare pudding as directed on the box. Once chilled, mix pudding, whipped cream, and condensed milk together and set aside. In mini cups or a trifle bowl, begin layering vanilla wafers, pudding mix, bananas, and repeat. Top with crumbled Sandies cookies and caramel. I only roasted marshmallows in the effort to make this a Halloween treat (hence the marshmallow ghost, duh), but it is not required. If you're feeling festive, go for it!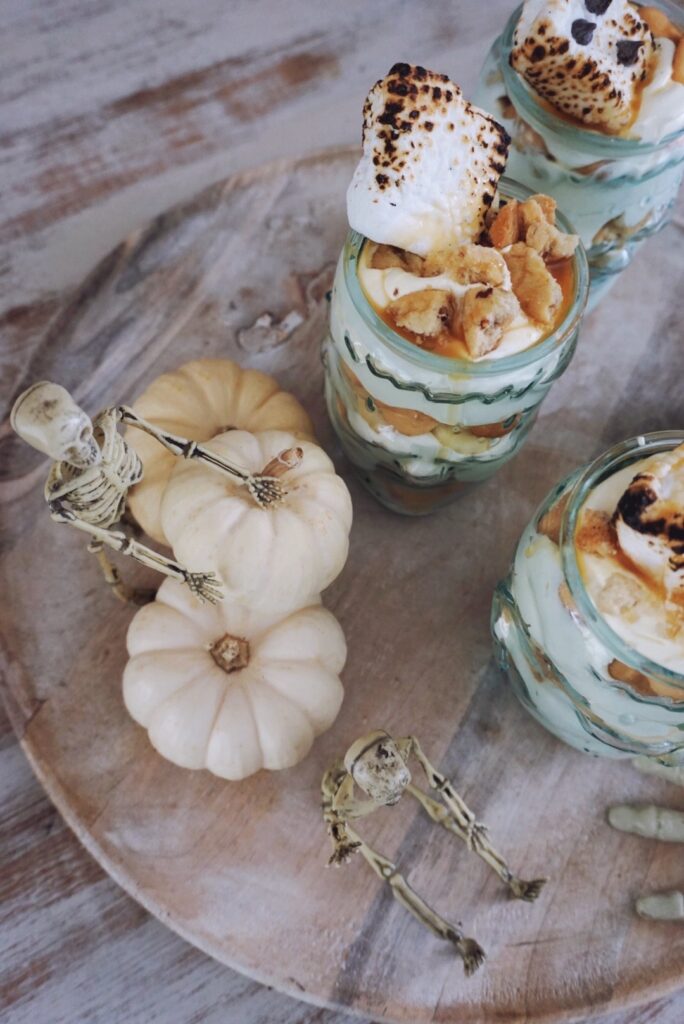 I love to see your photos! Don't forget to tag me @thecoiffedlife.